Profile

Free Account
Created on 2009-05-02 20:11:05 (#222200), last updated 2014-06-11 (145 weeks ago)
67,258 comments received, 304 comments posted
4,312 Journal Entries, 73 Tags, 2 Memories, 13 Icons

About

Mini Bio
This journal is mainly personal stuff, but I'm also involved with fandom and post fan fiction here. For most of my fandoms, I'm mostly gen, but I do like slash and an occasional canon het couple. I do like warnings for het, though: canon het is still het, not gen.
If anyone's interested:
Mood theme was made by

etherealnetwork
at LiveJournal.
FO Banners were made by

bitterbird
at LiveJournal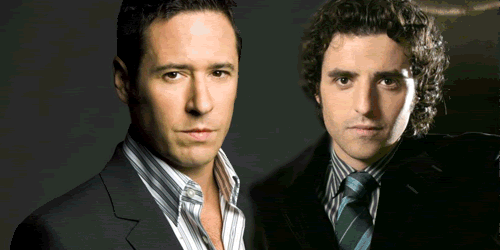 made by
bitterbird

mady by
carmendove

Connect
alphas
,
amber tamblyn
,
american
,
animal rights
,
autumn
,
avengers
,
battlestar galactica
,
bbc robin hood
,
beagles
,
being human syfy
,
benedict cumberbatch
,
bipolar disorder
,
blue bloods
,
bones
,
boston
,
brian/justin
,
brothers
,
buffy the vampire slayer
,
callen/sam
,
callie/arizona
,
charmed
,
chicago fire
,
chris halliwell
,
chris o'donnell
,
christian kane
,
christina ricci
,
christopher gorham
,
classic rock
,
cold weather
,
connor temple
,
covert affairs
,
criminal minds
,
criminal profiling
,
damon/jeremy
,
dark angel
,
daryl dixon
,
demonology
,
domestic violence
,
ellen harvelle
,
eric van der woodsen
,
falling skies
,
fan fiction
,
feminism
,
firefly
,
gay rights
,
genderqueer
,
general hospital
,
gothic
,
graceland
,
green bay packers
,
grunge
,
h/c
,
halloween
,
haven
,
heroes
,
horror films
,
irish
,
j2
,
jack/ianto
, jamie reagan,
jared padalecki
,
jennifer lawrence
,
jeremy gilbert
,
jeremy/tyler
,
jesse kilmartin
,
jon snow
,
jonathan brandis
,
kara thrace
,
kellie martin
,
klaine
,
knights of camelot
,
ksenia solo
,
kurt hummel
,
lesbian
,
leverage
,
life unexpected
,
limp!sam
,
lord of the rings
,
luke/noah
,
martin cummins
,
matt bomer
,
medical investigation
,
merlin
,
mutant x
,
mycroft holmes
,
nathan petrelli
,
ncis
,
ncis:los angeles
, nick boyle,
nick stahl
,
nikita
,
odyssey 5
,
oliver queen
,
paranormal
,
peter facinelli
,
peter petrelli
,
pit bulls
,
political animals
,
poltergeist: the legacy
,
primeval
,
prison break
,
psychology
,
ptsd
,
queer as folk
,
revenge
,
revolution
,
river tam
,
sammy winchester
,
sanctuary
,
science fiction
,
seaquest
,
sebastian stan
,
self-injury
,
sherlock
,
simon tam
,
sir gwaine
,
social anxiety
,
sons of anarchy
,
spike
,
sprague grayden
,
stephen king
,
steven r. mcqueen
,
suits
,
superheroes
,
supernatural
,
syfy's alice
,
the 4400
,
the black donnellys
,
the outsiders
,
the vampire diaries
,
theology
,
third shift
,
tiffani thiessen
,
torchwood
,
us military
,
vampires
,
warehouse 13
,
white collar
,
will estes
,
writing
,
x-men

People
[View Entries]

Communities
[View entries]

Member Of (103):
a_darker_place
,
accessportrayal
,
all_spn
,
anxietysupport
,
banners
,
beware_walkers
,
bigbang_mixup
,
bjfic
,
bradleycolin
,
breaking_badtv
,
bsgfanfic
,
carter_dean
,
castle_tv
,
cbsbluebloods
,
christian_kane
,
christiankane
,
continuum_fans
,
covert_affairs
,
criminalminds
,
criminalxminds
,
cumberbatch_daily
,
depression
,
digilit
,
disability
,
dog_lovers
,
dw_biz
,
endless_wonder
,
fandom_fanvids
,
fandom_icons
,
fandom_on_dw
,
fandom_picspams
,
fandomsecrets
,
fanmix
,
ff_fanfic
,
firefly
,
genspn
,
graphics
,
hannibal_fans
,
hannibal_lecter
,
havenfans
,
hc_bingo
,
hemsworth_chris
,
housefic
,
housemd
,
jossversefic
,
leverage
,
little_details
,
little_ravens
,
littlegilbert
,
lost_girl
,
lotr_cast_fandom
,
luke_noah
,
marvel_slash
,
merlin
,
merlin_arthur
,
merlin_network
,
merlin_vids
,
merlinscampout
,
merlinslash
,
monroe_nick
,
ncis
,
ncis_la
,
newbieguide
,
norman_daily
,
ohsam
,
ontd_samcro
,
ontdcreepy
,
over40fest
,
over_thehills
,
pattysplayhouse
,
poor_skills
,
rounds_of_kink
,
sanctuaryforall
,
scifibigbang
,
shadownet
,
sherlock_bbc
,
sherlock_remix
,
slashingreidandmorgan
,
sleepy_hollow
,
spn_bitesized
,
spn_gen
,
spn_icons
,
spn_idgits
,
spnstoryfinders
,
suits
,
supernaturalfic
,
the100
,
the_rec_room
,
thirteen_dwarves
,
thor_fic
,
trope_bingo
,
trueblood
,
tvd_darkside
,
tvd_slash
,
tvdnewsletter
,
vampirepromo
,
vdiaries_icons
,
vdiariesvids
,
walker_graphics
,
white_collar
,
whitecollar100
,
whitecollarfic
,
whumpable

Subscriptions (102):
a_darker_place
,
accessportrayal
,
all_spn
,
anxietysupport
,
banners
,
bbc_merlin_news
,
beware_walkers
,
bigbang_mixup
,
bjfic
,
bradleycolin
,
breaking_badtv
,
bsgfanfic
,
carter_dean
,
castle_tv
,
cbsbluebloods
,
christian_kane
,
christiankane
,
continuum_fans
,
covert_affairs
,
criminalminds
,
criminalxminds
,
cumberbatch_daily
,
digilit
,
disability
,
dog_lovers
,
dw_biz
,
dw_maintenance
,
dw_news
,
endless_wonder
,
fandom_fanvids
,
fandom_icons
,
fandom_picspams
,
fanmix
,
ff_fanfic
,
firefly
,
genspn
,
graceland_kink
,
graphics
,
hannibal_fans
,
hannibal_lecter
,
havenfans
,
hc_bingo
,
hemsworth_chris
,
housefic
,
housemd
,
jossversefic
,
leverage
,
little_details
,
littlegilbert
,
lost_girl
,
lotr_cast_fandom
,
luke_noah
,
marvel_slash
,
merlin_network
,
merlin_vids
,
merlinscampout
,
merlinslash
,
mini_wrimo
,
monroe_nick
,
ncis
,
ncis_la
,
ncis_newsletter
,
newbieguide
,
norman_daily
,
norsekink
,
ohsam
,
ontd_samcro
,
ontdcreepy
,
otw_news
,
over40fest
,
pattysplayhouse
,
pixietales
,
poor_skills
,
rounds_of_kink
,
sanctuaryforall
,
scifibigbang
,
shadownet
,
sherlock_bbc
,
sherlock_remix
,
slashingreidandmorgan
,
sleepy_hollow
,
spn_bitesized
,
spn_gen
,
spn_icons
,
spn_idgits
,
spnstoryfinders
,
suits
,
supernaturalfic
,
the_rec_room
,
thirteen_dwarves
,
thor_fic
,
trueblood
,
tvd_darkside
,
tvd_slash
,
tvdnewsletter
,
vdiaries_icons
,
vdiariesvids
,
walker_graphics
,
white_collar
,
whitecollar100
,
whitecollarfic
,
whumpable

Administrator Of (1):

Feeds
[View Entries]

Subscriptions (18):
ao3_emmerdale_feed
,
ao3_following_feed
,
ao3_graceland_feed
,
ao3_h2gawm_feed
,
ao3_heroes_feed
,
ao3_kingdom_feed
,
ao3_mx_feed
,
ao3_nikita_feed
,
ao3_normalheart_feed
,
ao3_seaquest_feed
,
ffnet_bluebloods_feed
,
ffnet_chicagofire_feed
,
ffnet_hannibal_feed
,
ffnet_seaquest_feed
,
ffnet_tvd_jeremy_feed
,
joemygod_feed
,
rainn_feed
,
white_collar_ao3_feed

Linking
To link to this user, copy this code:
On Dreamwidth:
Elsewhere: